I was very excited yesterday when I got
Knife
by
R J Anderson
in the post. It's a story about a slowly dying-out group of faery's living in an oak tree and all the adventures they get up to. The cover pictured is incredibly awesome, I'm not sure what the technical term for it is but the cover looks like a dark blue colour but when the light hits it shines like a rainbow. Metallic-ish. WAY AWESOME!
Knife
is actually the UK, Australian and New Zealand marketing for the book. In the US it's being published as
Faery Rebels: Spellhunter
. Heaps different
marketing, I prefer the UK cover to the US cover. They seemed to be geared towards different audiences.
SERIOUSLY - WHAT'S THE DIFFERENCE BETWEEN A 'FAIRY' AND A '
FAERY'?!
Somebody tell me! Other than the spelling of course. Is there one?! Knife is about faerys. The next three books are about fairies :)
I love a good fairy story. I thought I'd mention a few young adult books with fairies in them. They're incredibly different books, though. First there's
How To Ditch Your Fairy
by
Justine Larbalestier
is set in a place where everyone has their own personal fairy. And the main character - you guessed it - tries to ditch their fairy!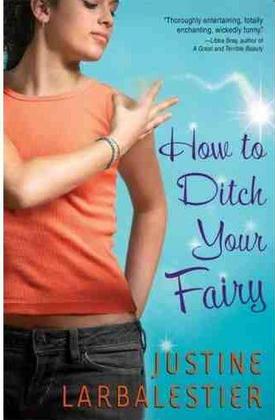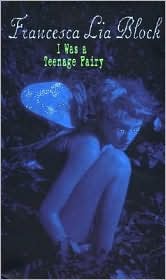 Then there's
Artemis Fowl
by
Eoin Colfer
, about the boy genius, Artemis, who sets out to capture a fairy and hold her ransom for the legendary fairy gold. However, his feisty mark, Holly, turns out to be a member of the "LEPrecon, an elite branch of the Lower Elements Police," so a wisecracking team of satyrs, trolls, dwarfs and fellow fairies set out to rescue her.
And then, my favourite,
Francesca'a Lia Block's

I Was A Teenage Fairy
. From Amazon: "In a postmodern fairy tale, a teen model's friendship with a fairy helps her overcome abuse." It's very good :)
What's a good story with fairies in it that you like? Or faerys lol.